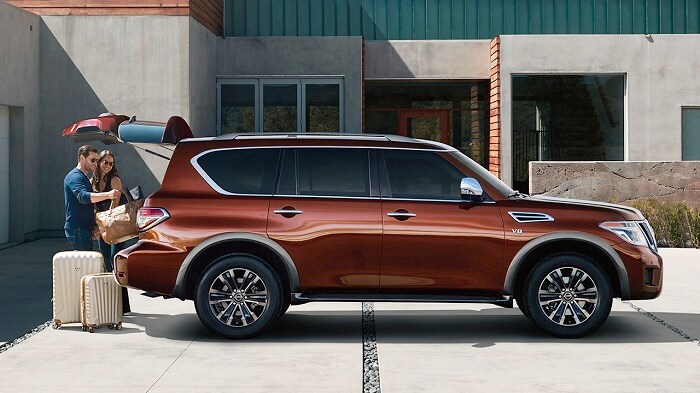 Are you suffering from bad credit in Silver Spring, MD or a nearby area? Even if that's the case, you shouldn't let your credit score stop you from applying for one of the affordable vehicles in our new car inventory. In fact, your credit score should motivate you to apply for an auto loan through our car dealership because making timely loan payments can help you improve your credit score over time.
When you visit our convenient location, you'll see that we can help you secure financing for a wide array of great-looking Nissan models. If you're ready see what's out there during a camping trip this fall, you may have an interest in a Nissan SUV.
If you want an SUV that's as ready for your next off-road adventure as it is for the daily grind, the 2018 Nissan Armada is for you. The new Nissan Armada offers plenty of power, impressive towing limits, and notable four-wheel drive capabilities. This three-row SUV also has an ample amount of cargo room. Behind its upright third row, the Nissan Armada has 16 cubic feet of cargo room. With the SUV's seats folded down, the vehicle's cargo room swells to 95 cubic feet.
If you like the roominess of the 2018 Nissan Armada but want a smaller SUV, you should consider the 2018 Nissan Kicks. Like its bigger brethren, the new Nissan Kicks has plenty of room for both passengers and gear along with a long list of sought-after standard and optional features.
Are you ready to start repairing your credit score while you see everything that's out there in a Nissan SUV? If so, head over to Fresh Start Program and apply for financing so you can be the owner of one of the affordable vehicles we sell today.