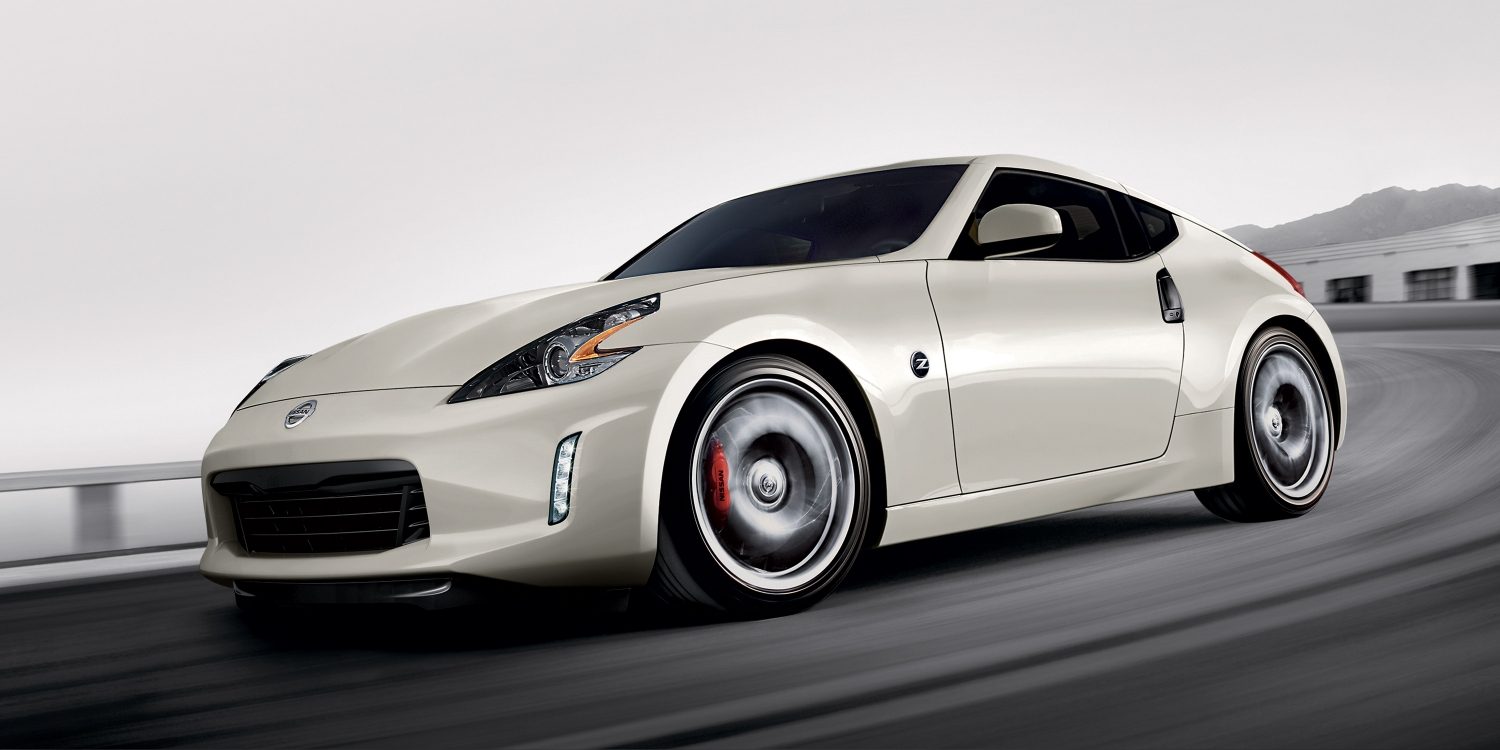 When you think of affordable vehicles, we hope the new Nissan models in our new car inventory come to mind. While you may not automatically have pictures of sports cars in your head when you think about affordable automobiles, the 2019 Nissan 370Z proves that you should.
The new Nissan 370Z is offered in two great-looking body styles: as a coupe and a convertible. The Nissan 370Z isn't eligible for any standalone options, but each trim has a long list of desirable convenience and performance features. One of the biggest changes you'll notice about the 2019 Nissan 370Z is that the convertible iteration of the sports car is now only offered with an automatic transmission.
As car dealers serving Rockville, MD and nearby areas, we're proud to tell you that the Nissan 370Z is one of the few naturally aspirated six-cylinder sports cars still in production. We're equally happy to tell you that the car's base coupe trim comes with keyless entry and ignition, automatic climate control, a USB port, and a steering wheel that tilts.
On coupes with the Heritage Edition package, you'll find some eye-catching styling touches. These touches include unique exterior graphics and yellow trim on the steering wheel, shift knob, and other places in the cabin.
On the coupe's Sport trim, you'll enjoy a limited-slip differential, upgraded brakes, and a Bose sound system. The convertible's Touring trim adds navigation and heated and cooled seats. The coupe's Sport Touring trim comes with heated leather seats and Bluetooth™ connectivity. The convertible's Sport Touring model has a limited-slip differential and 19-inch wheels.
The top-of-the-line model is the NISMO trim. On this trim, you'll enjoy more power, a NISMO-tuned suspension, and some aerodynamic upgrades that make driving the sports car even more thrilling.
For more information about the 2019 Nissan 370Z and to learn how we can help you qualify for financing, contact Fresh Start Program today.